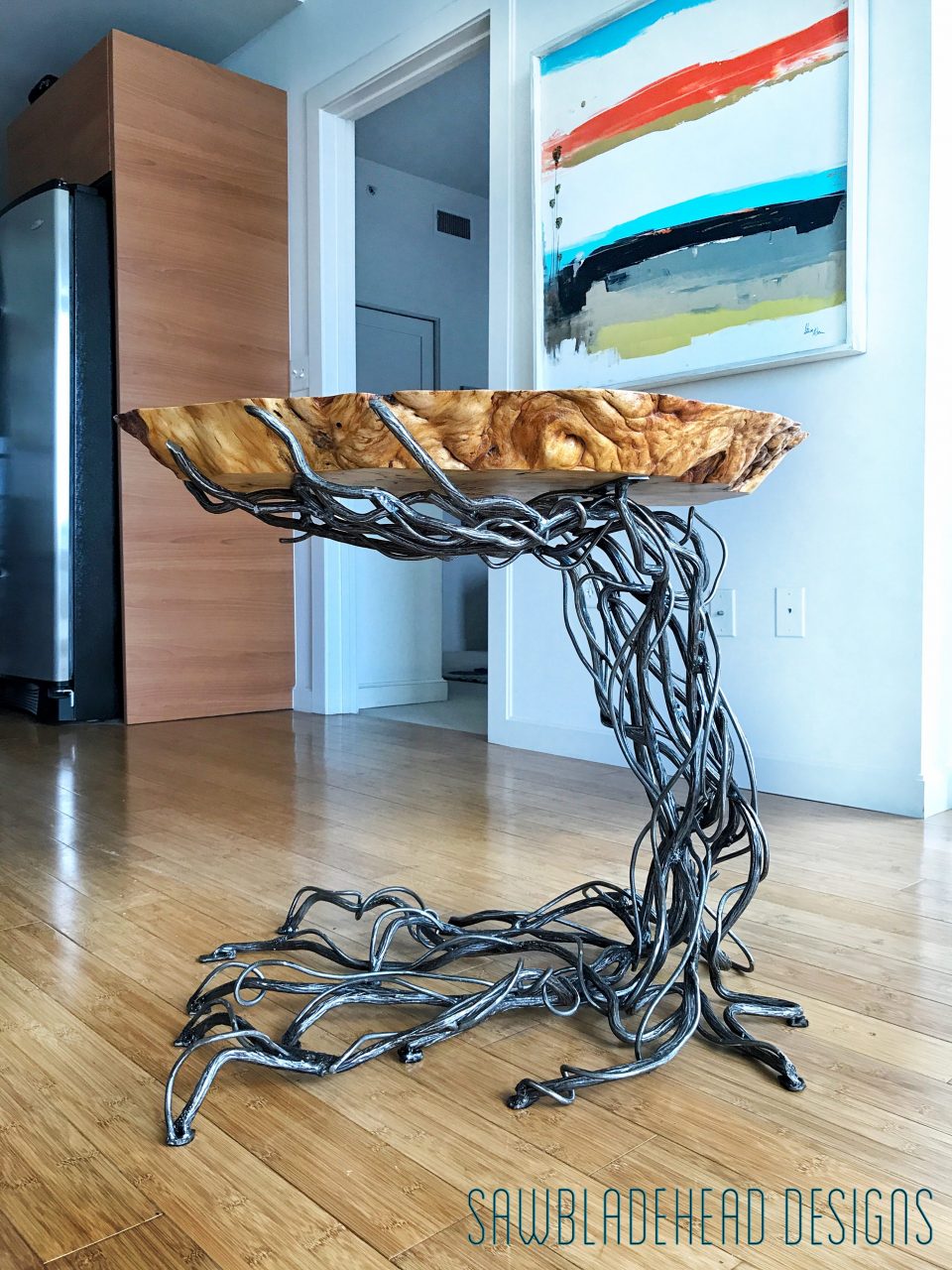 This story is about a father's love to his daughter and passing down a family heirloom for generations to come.
John Sweeney is a master wood craftsman in Dunedin and has built several pieces for his daughter Sarah over the years. His latest wood project was extremely special and he knew that he needed a unique metal base to compliment the wood top.
John searched for a metal artisan for months and finally connected with Mr. Sawbladehead. Then, magic happened!
Sawbladehead Designs is based out of Florida and they fabricate one-of-a-kind, functional metal art sculptures, custom furniture, home furnishings, microphone stands, drums, musical instruments, and more. Mr. Sawbladehead, "aka" Shawn Lowery, is a Drummer, Artist, Audio Engineer, and Metal Fabricator. He has worked for many years perfecting his art and craft to help hundreds of Musicians and Art collectors Worldwide.
John stopped over to Sawbladehead Designs shop along with the custom wood table top in tow that he built specifically for his daughter. John and Shawn discussed the design and functionality with Sarah about where this special table would be placed in her house, how it would be used, etc.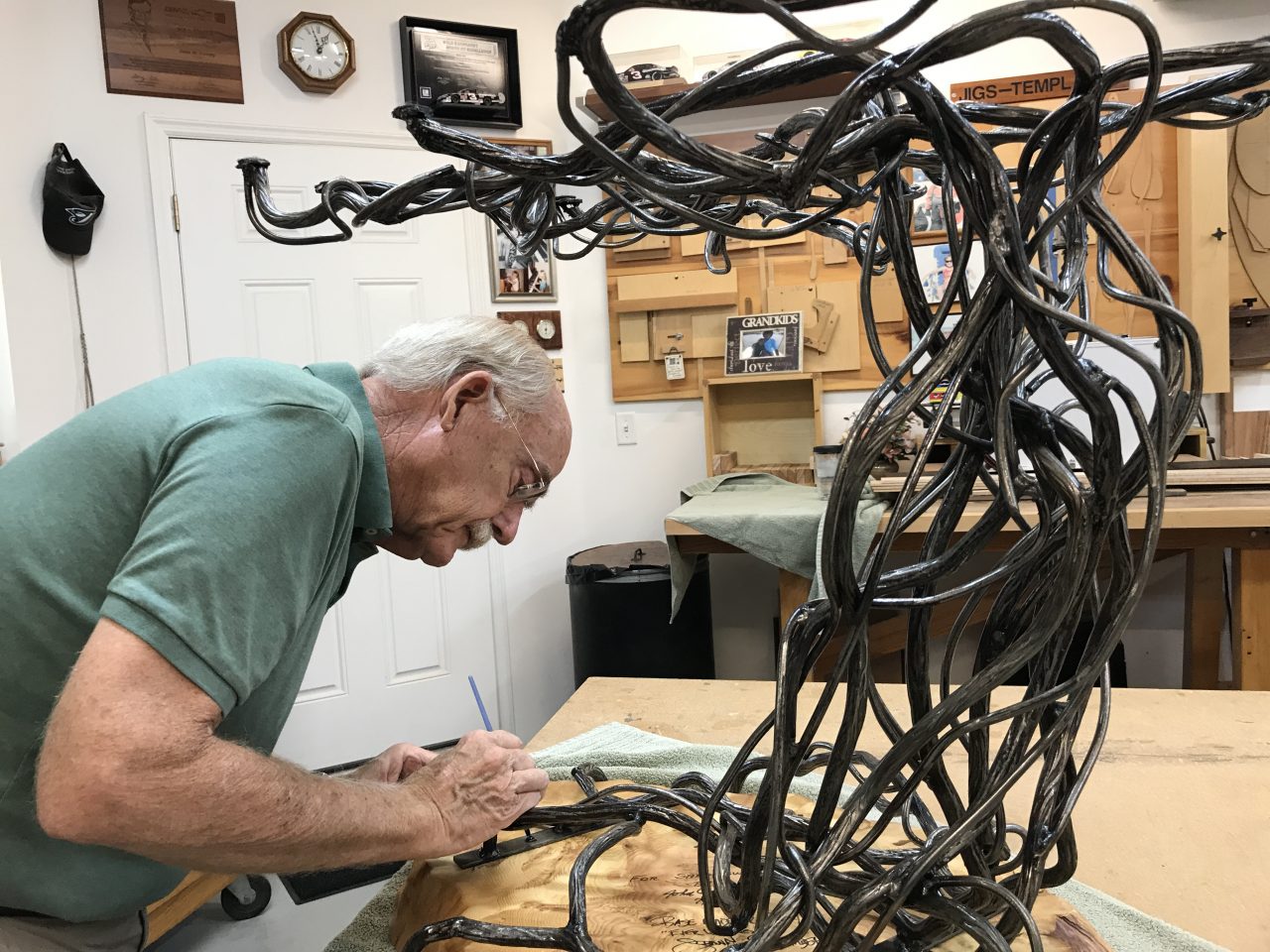 Mr. Sawbladehead, aka "Shawn", ended up fabricating the custom base with a specialty ornamental forged steel from Italy along with some 3/8" solid steel rods. He still hammered and sculpted the materials to create a design he entitled "Ever Lasting" for this father daughter love.
"After going over to his shop, seeing his work, and listening to all the family stories, the love that John has for his daughter was overwhelmingly apparent. It was an honor to meet and collaborate with him and I hope that I get the chance to do it again very soon", stated Shawn Lowery.
For more information about Mr. Sawbladhead, check out his Artist Facebook, Sawbladehead Designs Facebook, Instagram, or Website.
Are you in need of steel supplies or a specialty ornamental forged steel from Italy? Look no further than the professionals at Tampa Steel and Supply. We stock an extensive list of steel products for whatever project you need to tackle. We're proud to have served our customers for nearly four decades and are ready to assist you with your steel needs. Have questions? You can request a quote online, give us a call today to learn more, or stop by our beautiful Tampa showroom.
Request a Quote Online
Or Call Tampa Steel & Supply at (813) 241-2801