Ornamental metals are decorative elements commonly used in fencing, handrailing, gates and the like. Made from the same high-quality metal that you'll find at Tampa Steel & Supply, ornamental metals provide both quality and aesthetics!
The creative possibilities of ornamental metals are virtually endless. Use them as an elegant touch to your home's gate and turn a boring entrance into a standout entrance; add ornamental detail to your fence and enjoy security and elegance; install cable railing and bask at the unobstructed views. Whatever your project is, Tampa Steel & Supply can turn your vision into reality.
We stock an extensive inventory of high-quality ornamental iron, ornamental aluminum, gate operators with accessories and cable rails, so we'll have whatever you need for your project.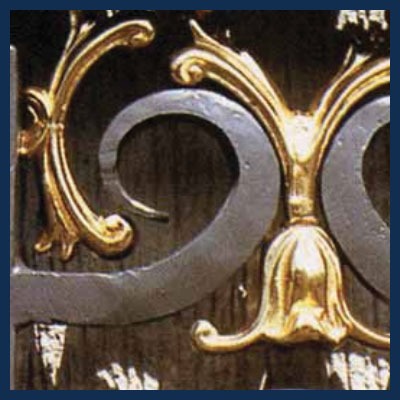 Ornamental Iron & Aluminum
When your project needs an artistic flare, ornamental iron is the answer. Instead of traditional metal, ornamental iron adds a luxurious and creative finish to any project.
Ornamental aluminum is also a great option for many projects. The metal has the same classic look as wrought iron, yet it is lighter in weight while still being very strong. Ornamental aluminum will never chip, crack, peel or rust thanks in part to its oxide coating. Moreover, aluminum is low maintenance and available in multiple colors so you can customize your purchases!
At Tampa Steel & Supply, we have an extensive inventory of ornamental iron and aluminum products so you can complete any project, whether big or small. Click the button below to learn more about our ornamental iron & aluminum products or visit us today at our showroom and our team will be happy to show you our selection!
View Ornamental Iron & Aluminum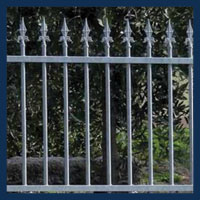 Gate Operators & Accessories
In addition to our ornamental iron and aluminum offerings, we also feature high-quality gate operators and accessories. Whether you need a gate for your single family home or a gate operator for a high-traffic area, we have what you need!
We are proud to offer Ramset gate operators and accessories including sliding, swinging and overhead gates. To view our entire list of gate operators and accessories, click here, and for the full specifications on our gate operator products, click here or visit Tampa Steel & Supply today.
View Gate Operators & Accessories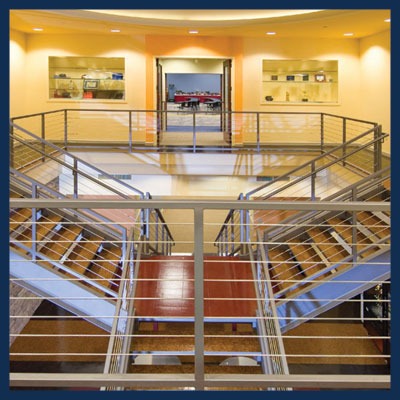 Cable Rail
Cable rails are an excellent way to add a sophisticated touch to any home. By providing a sleek, stylish and minimalist design, cable railing provides class with unobstructed views—perfect for a balcony overlooking a scenic area!
"We have been doing business with Tampa Steel for the past 12 years and have received excellent service from Chuck and the rest of the staff. My orders (even my rush orders) are filled promptly. The product is very good and reasonably priced. Thank you Tampa Steel for making my life easier! "
–Pat Patterson 
The Sign Resource
Call Tampa Steel & Supply for Ornamental Products
At Tampa Steel & Supply, we want to help turn your vision into reality! We have an extensive variety of ornamental products in our Tampa showroom so can you get inspired.
Our professional team is always eager to help you, whether you need guidance when choosing the right metals or assistance with measuring and delivery. While these are just a few of our product offerings, you can find all of our products here. If you have any question or would like a catalog, visit Tampa Steel & Supply today!