No steel project is complete without the perfect fabrication accessories. This is why at Tampa Steel & Supply we offer a variety of accessories, so you can put the finishing touches on all of your projects, whether big or small. Here are a few of the fabrication accessories we offer to our customers:
Paints
We are proud to offer premium coatings for ornamental and miscellaneous metals from Sumter Coatings. These popular paints are from the Satin Shield line and are fast drying, direct-to-metal coatings, offered in a variety of colors. Satin Shield is free of lead and chrome and can be applied by conventional or airless spray, brush, rolling or dipping. All of our paints work to reduce corrosion while also obtaining a durable and attractive finish for an exemplary outcome.
Fozz Cleaner
Fozz is a blend of phosphoric dichromate, wetting agent and extenders. It works well as a rust inhibitive, metal primer and rust cleaner. We always have Fozz cleaners and numerous other fabrication accessories for your convenience.
Welding Supplies & Wire
Whether you're a welding novice or a connoisseur, we have a wide selection of welding and wire supplies alike, so you can tackle any job.
Rods
Tampa Steel & Supply keeps a variety of rods in stock to supplement your steel needs.
Gloves
We know just how important safety is when completing any steel or metal project, so we stock a variety of gloves and other accessories for your protection.
Starters
Starters are used in the process of polishing and sanding certain metals and are ideal for products like stainless steel and aluminum. We supply starters to put the finishing touches on your project.
Brushes
Tampa Steel & Supply stocks a variety of brushes to supplement your steel needs and projects.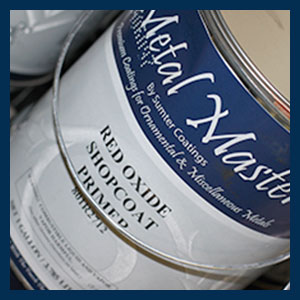 Right Metal, Right Time, Right Company
At Tampa Steel & Supply, we pride ourselves on our extensive list of high quality products, including a variety of fabrication accessories. Whether your job is big or small, we have all of the products and accessories you need. Better yet, our fleet of trucks can personally deliver your order directly to you, which can reduce your overall expenses. And while these fabrication accessories are just a few of our offerings, check out our complete list of products and services. We are always happy to serve you, so if you have any questions about our products, be sure to contact Tampa Steel & Supply today!