Davis Island homeowner, Scott Jankes is smiling after RB Custom Welding just completed the project that took about two weeks to finish. This waterfront home now has beautiful CableRailing on its front staircase, upstairs balcony, pool deck, bar, and garage. It took a team of welders and fabricators to fabricate, build and install the custom work.
Davis Island in Tampa
Davis Islands is a Tampa neighborhood and archipelago (island chain) on two islands in Hillsborough County, Florida. Its proximity to Downtown Tampa and its views of the Port of Tampa have made it a popular area to live. The area's population was 5,474 at the 2010 census.
Nearly all streets on the island are named after bodies of water or islands. They are loosely arranged in alphabetical order starting with Adalia Avenue. (the first street crossed after arriving on the island from the only bridge that connects it to the mainland) and ending with Severn Avenue, the street farthest away from the bridge that leads to the main island's southernmost point, on which the Davis Island Yacht Club is situated. There are no traffic lights on Davis Islands.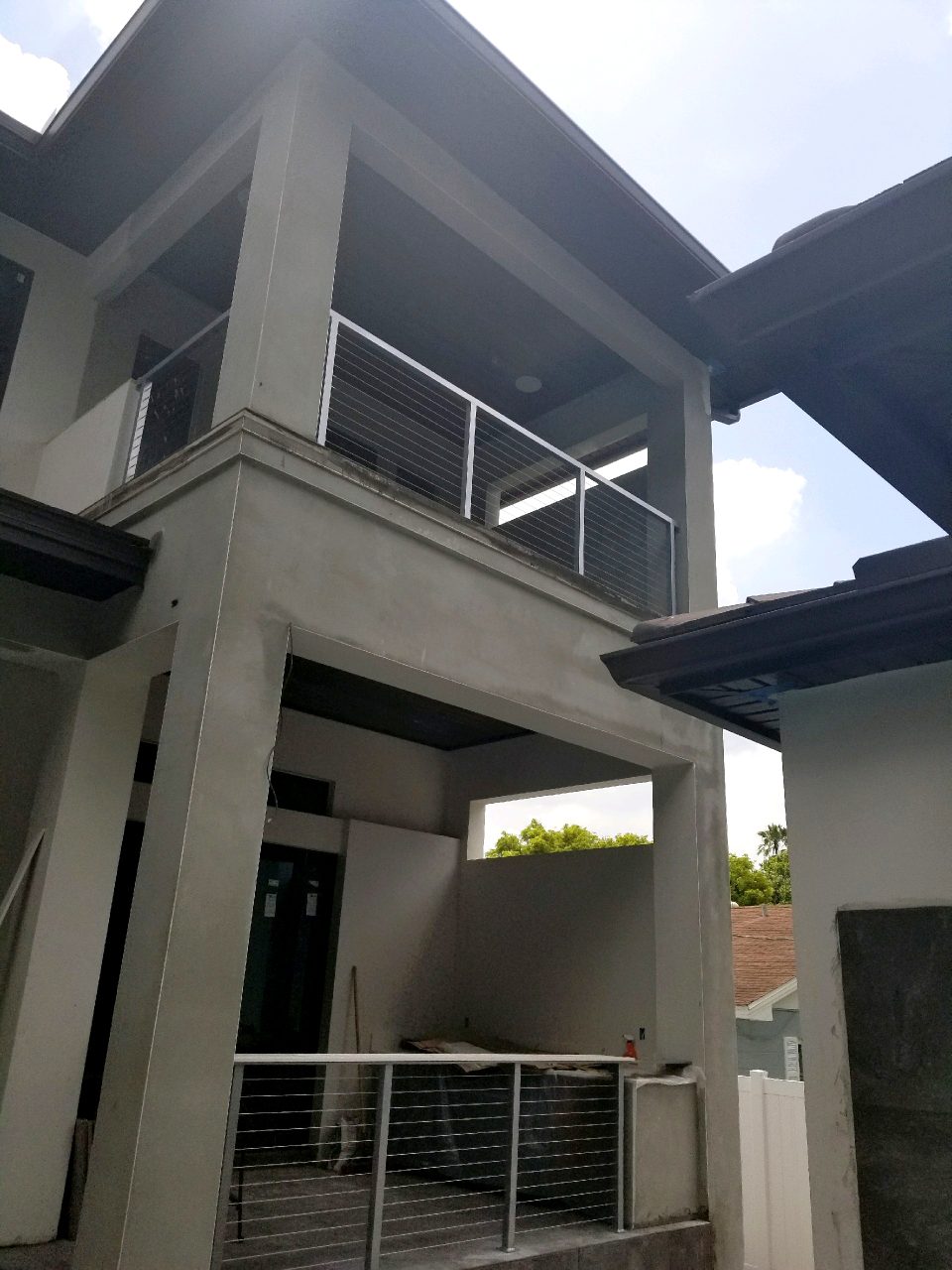 RB Custom Welding
RB Custom Welding was founded by Robert Bennett in 2003 and is located in Tampa, Florida. Robert is originally from Kingston, Jamaica. He moved to the United States in 2000. RB Custom Welding has a team of first-rate welders and fabricators working hard to manufacture custom residential and commercial gates, handrails, staircases, security bars, security doors, fences, and more. Call them today for a free estimate at 813-280-9860.
Visit Tampa Steel & Supply for Quality Steel and Aluminum
Are you in need of steel supplies? Look no further than the professionals at Tampa Steel and Supply. We stock an extensive list of steel products for whatever project you need to tackle. We're proud to have served our customers for nearly four decades and are ready to assist you with your steel needs. Have questions? Give us a call today to learn more, or stop by our beautiful Tampa showroom.
Request a Quote Online
 Or Call Tampa Steel & Supply at (813) 241-2801