Ornamental metals are decorative elements commonly used in fencing, handrails, gates, and more. The creative possibilities of ornamental are virtually endless. Ornamental Iron can add a dramatic flair to your home or business. Turn any entrance into an elegant showcase with custom quality ironwork and welding. Take your gates, fences, railings, and decking to the next level.
There are unlimited uses for ornamental iron in residential and commercial architecture and decorative art. It is used to embellish parts of a building or object to add beauty and security. It can be used for interior and exterior projects like a stately spiral entrance staircase.
19 Applications for Ornamental Iron
The following is a list of ornamental iron applications:
1. Railings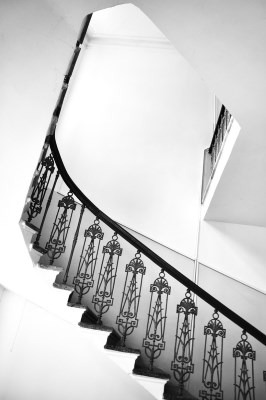 2. Staircases
3. Decks
4. Balconies
5. Fences
Posts
Pickets
Rails
Caps
Post caps
Scrolls
Collars
Balusters
6. Walkways
7. Pedestrian Gates
8. Drive Gates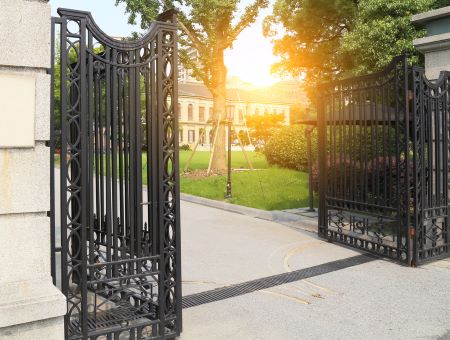 Sliding gate
Swinging gate
Barrier gate
Safety swing gate
Dual swing gate
Rolling driveway gate
9. Handrails
10. Porches
11. Ramps
12. Hearth Fireplace Decoration
13. Doors
14. Mantels
15. Furniture
16. Burglar Bars
17 Fittings
18. Signage
19. Yard Artwork
Whether you are a fabricator, welder, architect, contractor, builder, or homeowner, we invite you to browse our website and select the ornamental iron products to suit your taste for your latest home or business project. The ornamental finishing touches are what add that "wow" factor to any home or building. Not only is ornamental iron visually appealing, but it is also built to withstand the harshest weather conditions.
Contact Tampa Steel & Supply for Ornamental Iron Products
Tampa Steel & Supply is pleased to be the exclusive dealer for Arteferro Ornamental Products. Serving Tampa Bay and the surrounding areas, we offer a large variety of ornamental products to make your vision come to life. You can browse the Arteferro Catalog or request a quote from our sales team.
Whether you are looking to add an ornamental staircase railing to create a dramatic entrance to your home, a beautifully artistic fence, or another creative option, we have all of the ornamental iron supplies you need.
Request a Quote Online
Or Call Tampa Steel & Supply at (813) 241-2801