The Tampa Bay area is proud to call itself home to many talented artists. One such person is welding artist Dominique Martinez. Martinez is the owner of Rustic Steel Creations and is making a mark on the region with his artistic welding works. From the whimsical to the more reflective, Martinez's work can be found all around town. Using both recycled and salvaged parts as well as metals from Tampa's own Tampa Steel and Supply, one Tampa Bay artist creates imaginative works of beauty wherever he goes.
Martinez got his start in metalworking by making mirror frames from steel. A designer hired him to create steel gates and railings for a luxury home. Word of mouth led to more residential work creating fencing, railings, custom lighting, sconces, bar stools, and stairs. This led to his commercial work in hotels and restaurants! Martinez does work with new steel, but he has a special passion for creating art with salvaged scrap metal. He's had a passion for creating art with found metal ever since he first saw the lizard statue of fellow Tampa Bay metal artist Paul Eppling.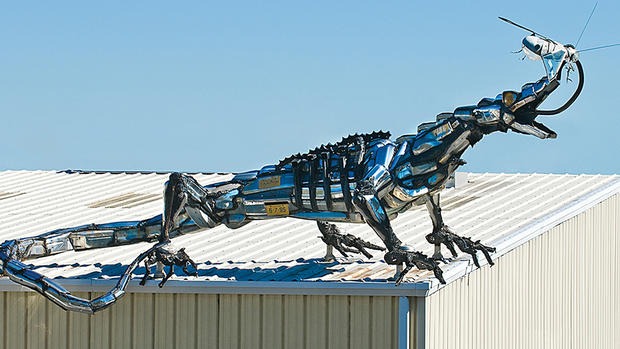 Martinez studied art in school but is a self-taught welder. His work is ALL over the Tampa Bay area! You can find it in front of Amalie Arena, in the Oxford Exchange, at Busch Gardens, and at quite a few restaurants in Tampa's Carrollwood district – even in the Hillsborough County Tax Collector's office!
His reputation precedes him in Florida, and he has been able to do work all over the state including extensive work for the Waldorf Astoria in Orlando and the Capri Hotel in Fort Lauderdale. He has also created pieces for clients in New York, the US Embassy in Dubai, and the British Virgin Islands. His metal sculptures have been featured in over 50 publications! Unlike other metal fabricators, Martinez designs all of the pieces himself – so no two designs are ever the same.
Martinez founded Rustic Steel creations in 2002. The shop was originally located in Tampa's Channelside district, but moved locations to its current Highland Ave. studio in 2013. The current Rustic Steel Creations workshop is 12,000 square feet!
He and his team of experienced and creative welders create pieces that are both functional and beautiful, and much of Martinez's work is inspired by his education and training in the arts. Martinez is a lifelong artist who began working with metal making mirror frames from steel. His acclaim grew from there, and today, he stands as a welding genius, proving how metals can be manipulated and crafted to create stunning and memorable works of beauty.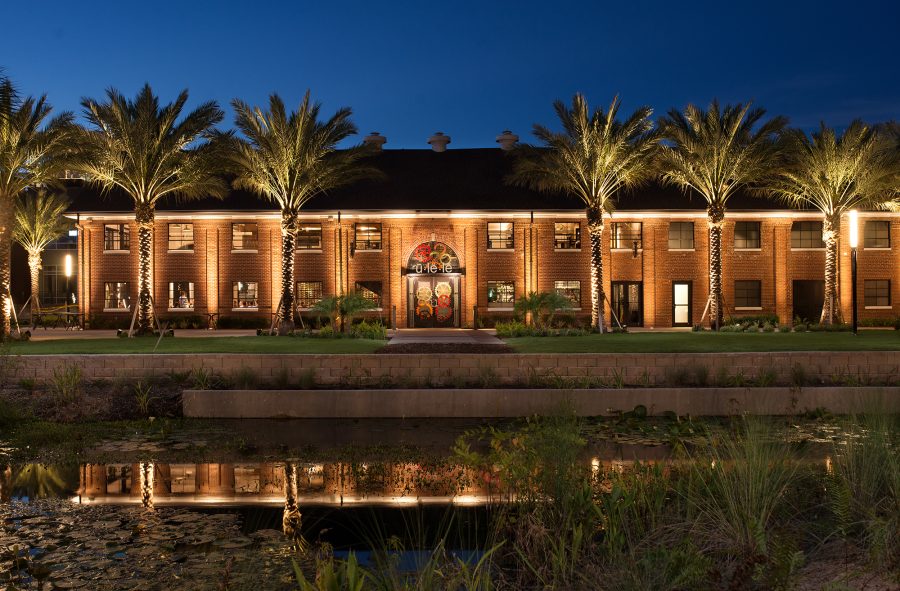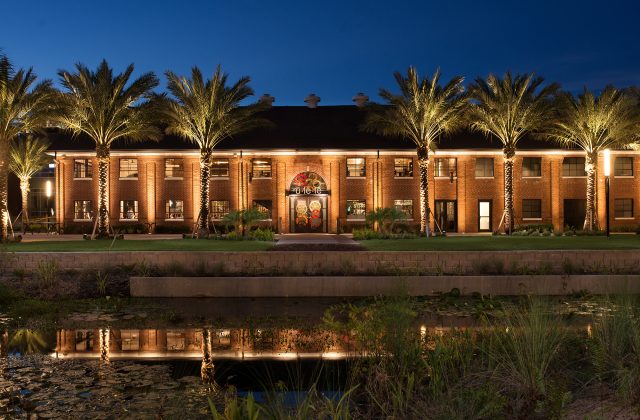 Perhaps Martinez's most noted recent recognition involves the welding pieces he was commissioned to create for Ulelele, a native-inspired restaurant, and brewery on Tampa's Riverwalk, adjacent to the Hillsborough River. Martinez and his team at Rustic Steel Creations crafted the iconic gears at the restaurant's entrance doors to evoke the industrial past of this historic Tampa building. In addition, Rustic Steel also created the restaurant's customized bike rack, table bases, wine room bottle cradles, and the hood for their barbacoa grill.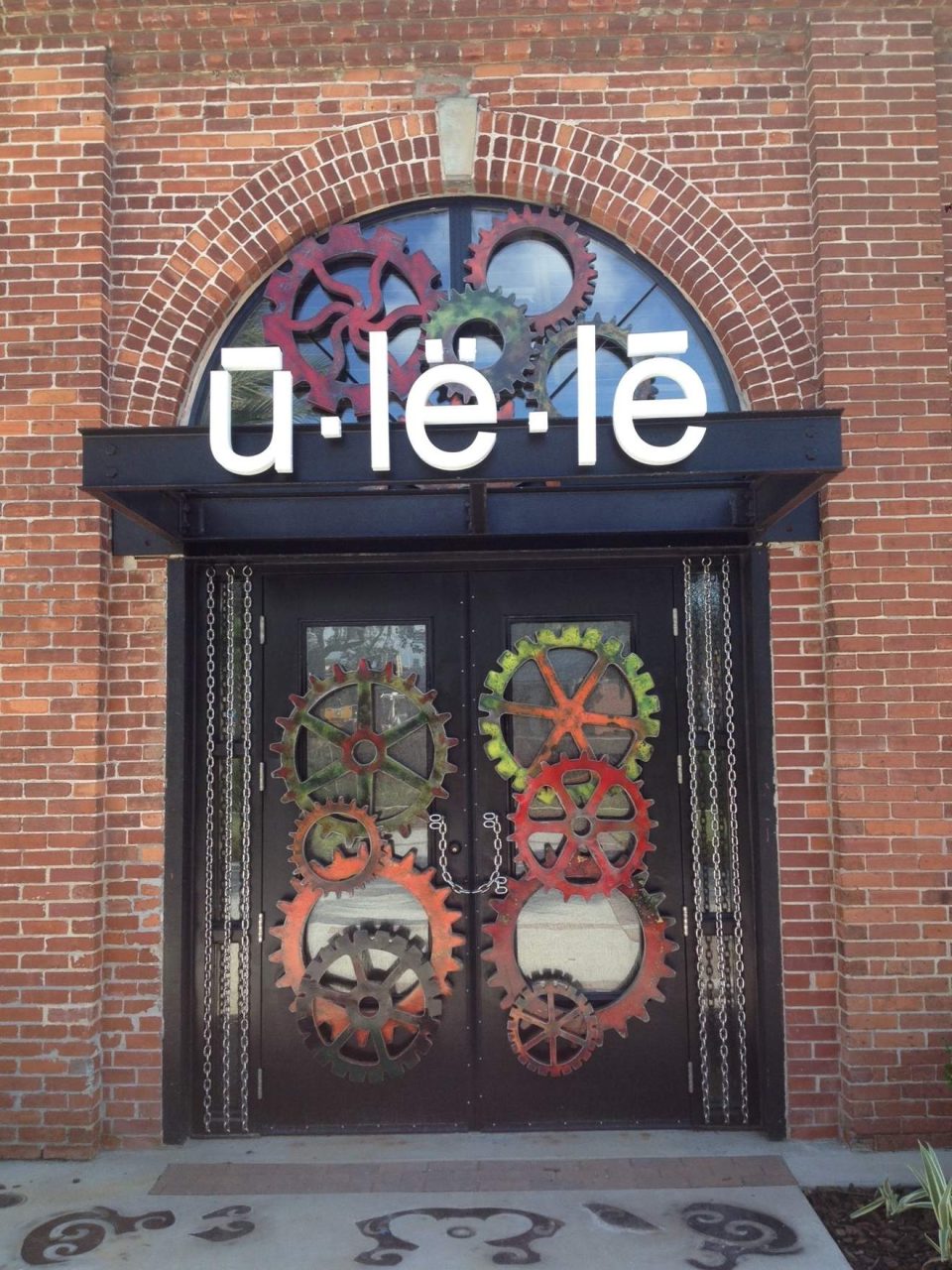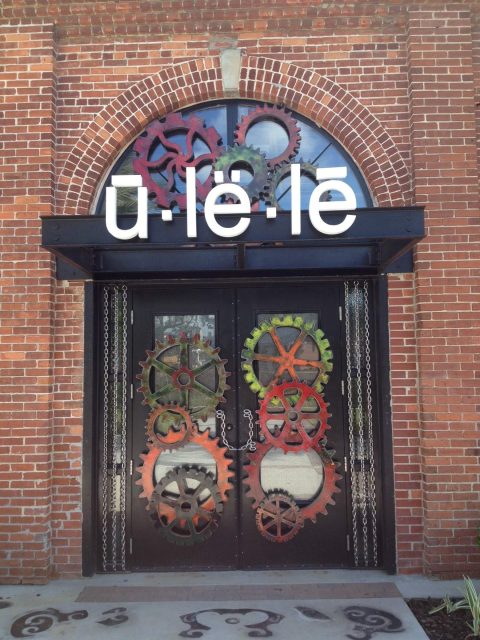 From fun pieces like metal dogs made from scraps found at Busch Gardens and a Bud Light Lombardi trophy to more serious works including a 9/11 memorial at the Tampa Firefighters Museum and Steinbrenner Field, Martinez aims to make his clients' dreams come to life in some monumental ways. "We are able to design and create whatever the client's needs are and our objective is to exceed their expectations," said Martinez. "What we are really known for is thinking outside the box."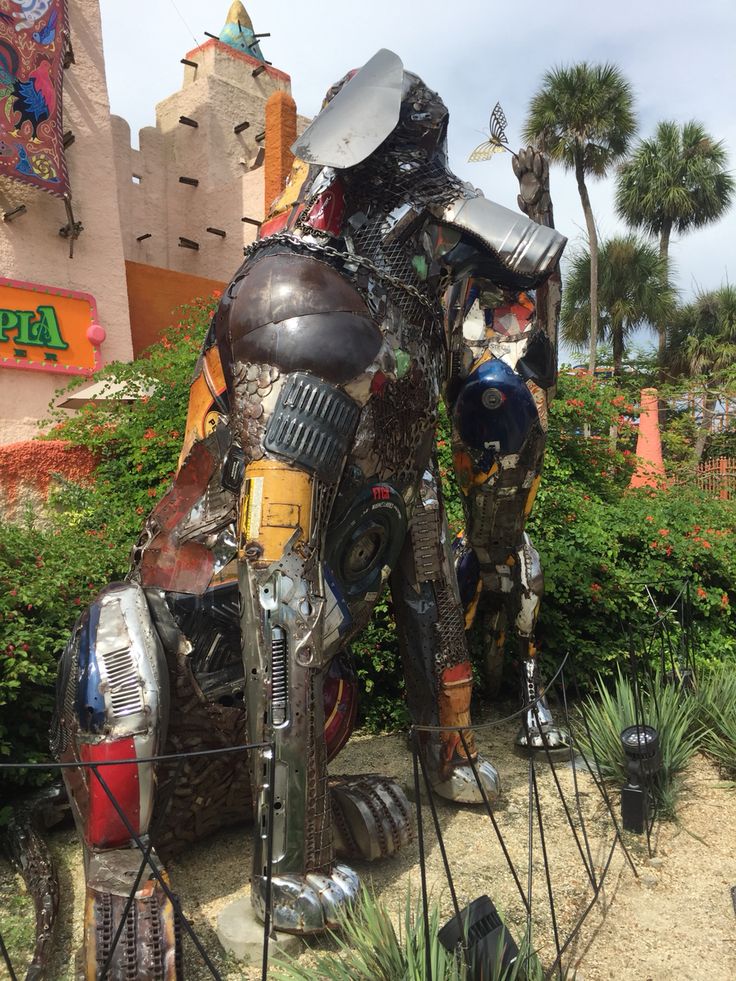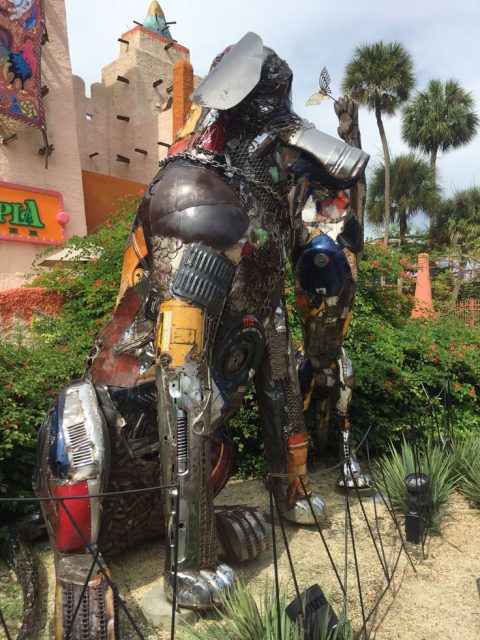 When he's not working on forging metallic works of art, Martinez loves to speak at local schools about art. He finds great personal joy in helping students connect with their creativity. He has also developed a local reputation in Tampa for buying and restoring the old Tampa Heights fire station. The fire station has sat vacant for over 10 years. Martinez dreams of turning the empty station into his home and gallery. He would live on the top floor, and the bottom floor would remain open to the public to display works of art. The gallery will feature some of his own art, the art of other local artists, and some art from more famous names such as Matisse!
More of Dominique Martinez's Work
"Knife and Fork" Door at Epicurean Hotel in Tampa, Florida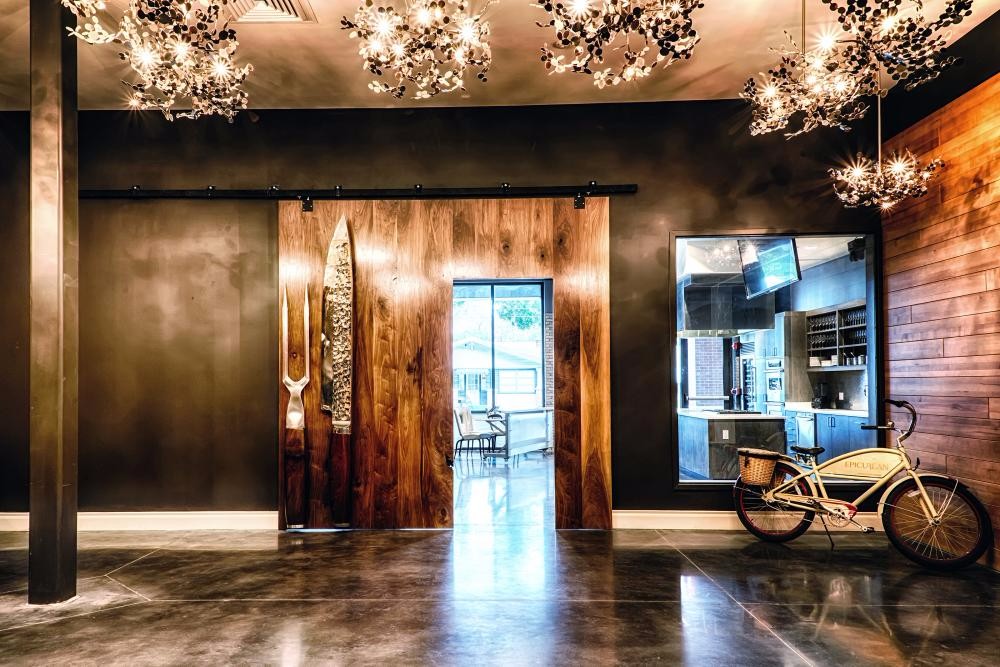 "Scrub Island" Sign in the British Virgin Islands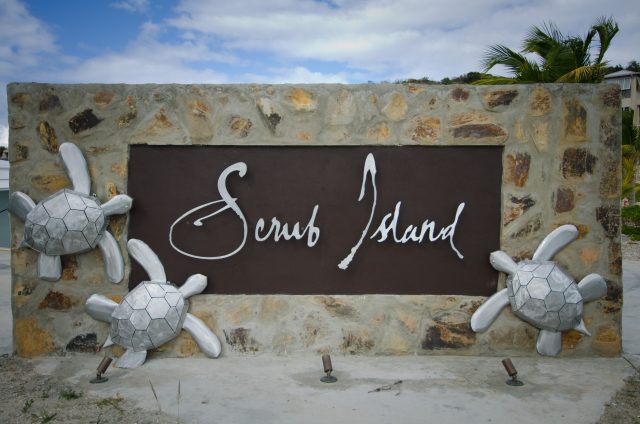 Mainsail Beach Inn Sign in Bradenton Beach, Florida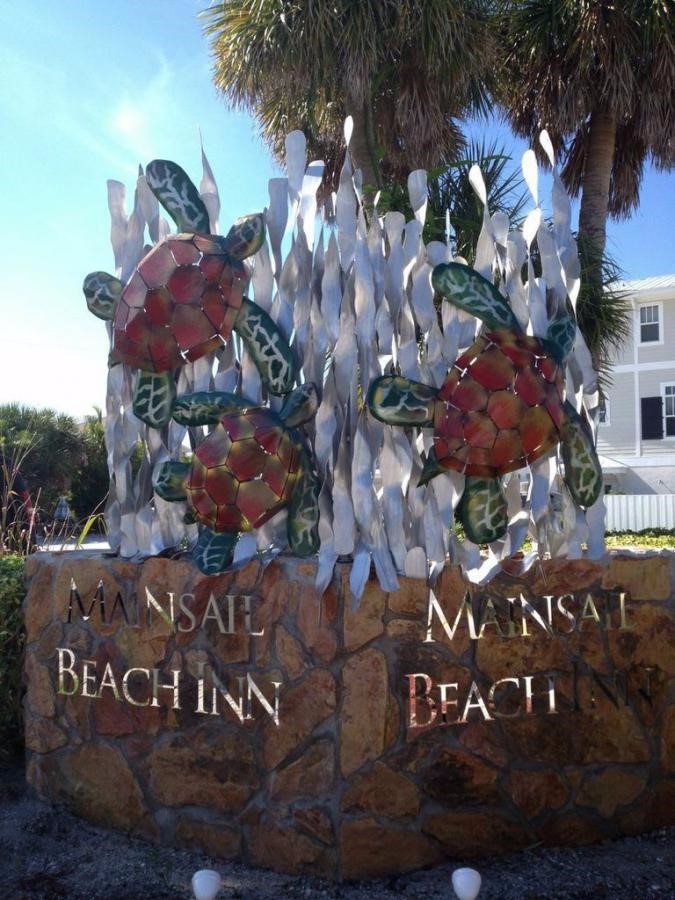 Tampa Bay Lightning Sculpture at Amalie Arena in Tampa, Florida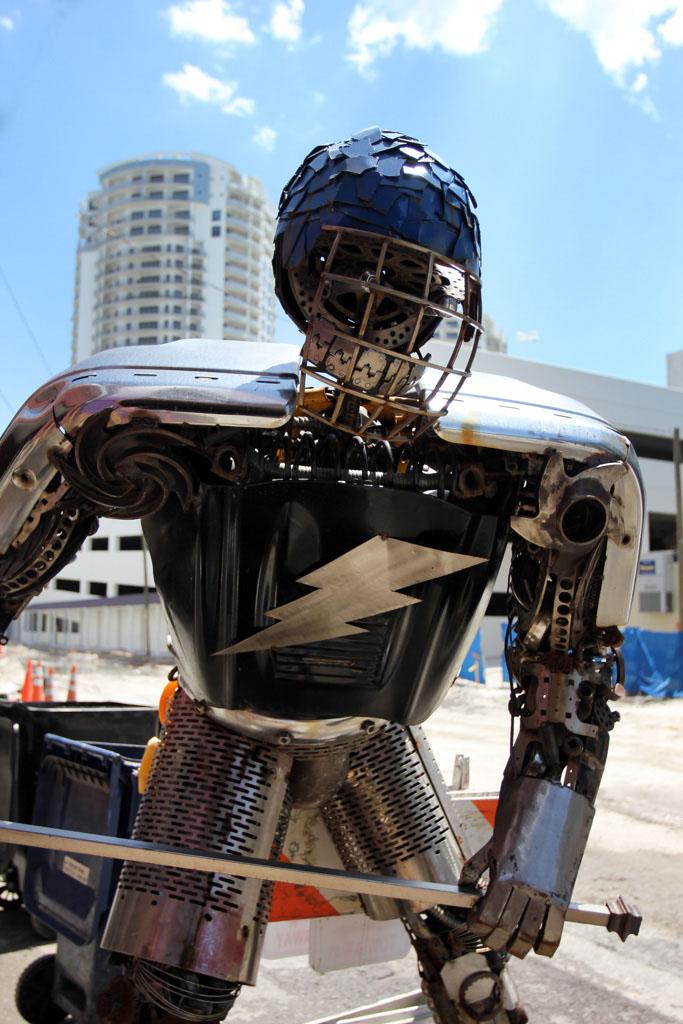 Call Tampa Steel & Supply Today
For many of his steel and metal supply needs, Martinez finds what he is looking for at Tampa Steel and Supply. Our family owned and operated company partners with artists around the Tampa Bay area to create beauty for local residents and visitors to enjoy. From steel and aluminum tubing to sheet metal and wrought iron, we are here to help you turn your artistic dreams into reality! Whether you're a contractor managing a construction job, or a local artist in need of metal supplies, our team of friendly professionals is here to help. Contact us to learn more.
Request a Quote Online
Or Call Tampa Steel & Supply at (813) 241-2801