Mac McCarthy at Big Cat Rescue
One of our talented welders, Mac McCarthy, was featured in a Tampa Bay Times article along with Tampa's Big Cat Rescue. Big Cat Rescue is one of the largest accredited sanctuaries in the world dedicated to abused and abandoned big cats on a 67-acre compound in Citrus Park. They are home to about 80+ lions, tigers, bobcats, cougars, and other species most of whom have been abandoned, abused, orphaned, saved from being turned into fur coats, or retired from performing acts. What sets Big Cat Rescue apart is that they are working to end the abuse at its root by ending the private possession and trade in exotic cats through legislation and education. The sanctuary began rescuing exotic cats on Nov. 4, 1992.
Mac McCarthy with Steel Big Cat Cage that He Fabricated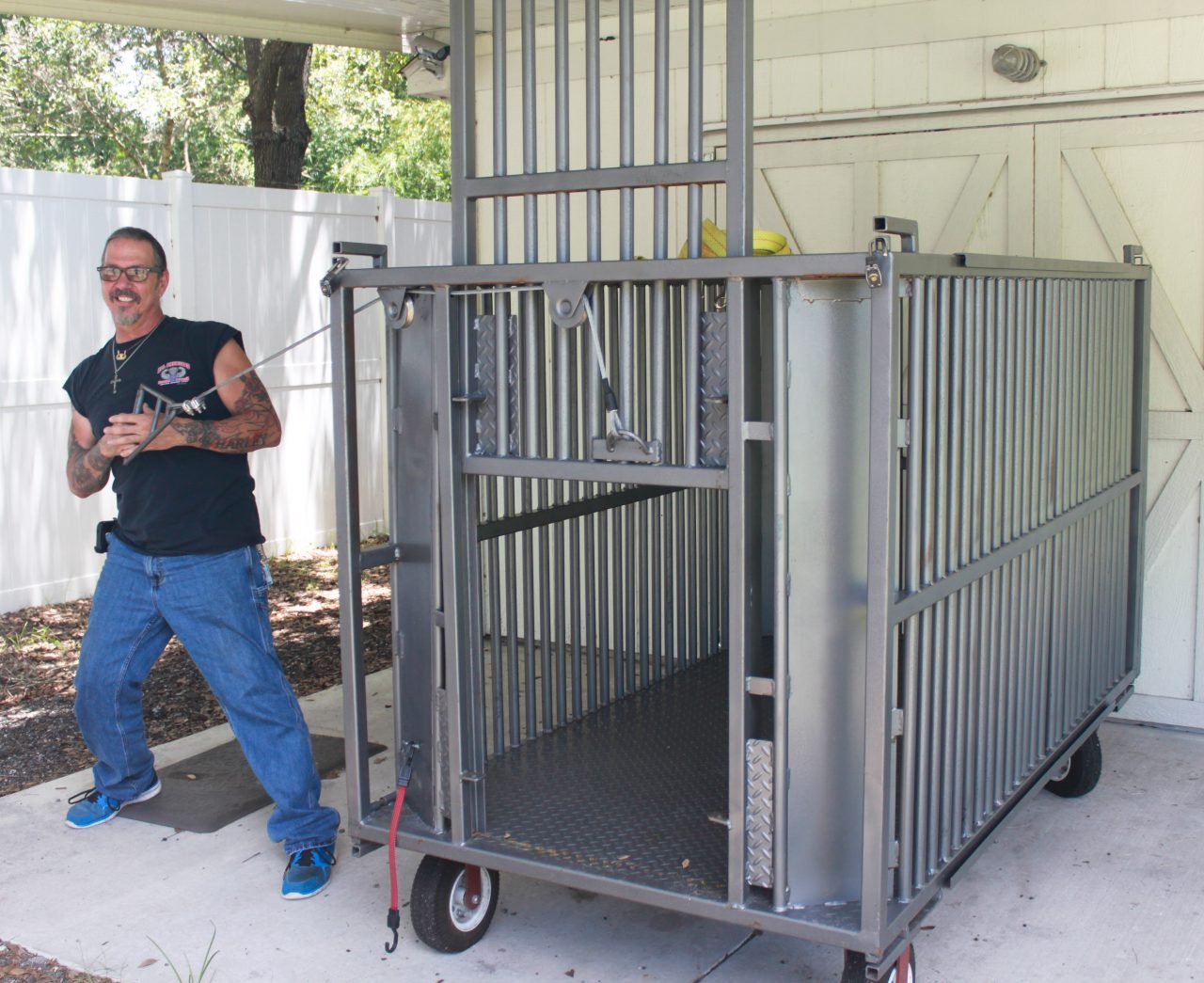 Mac built three cages which will mostly be used to move the animals around on site, from their enclosures surrounded by steel fences to Big Cat Rescue's medical center. Each 4-by-7-by-4 foot cage is made of 1,300 pounds of metal, roughly equal to the weight of two very large male tigers. It sits on 10-inch rubber wheels and is tailored to suit Big Cat Rescue's needs. The spaces between the 25 bars on the cage's long sides, for instance, are slightly more than an inch apart – just large for a sedation needle to fit through. For better balance, the back has a sliding two-sided door. In front is a single "guillotine door" that slides up using a pulley system.
Priya is one of the 12 Tigers at Big Cat Rescue
Big Cat Rescue gives tours to about 26,000 visitors a year (the popular Day Tour is $36 a piece) and maintains an active web presence, including YouTube videos that have drawn more than 120 million views.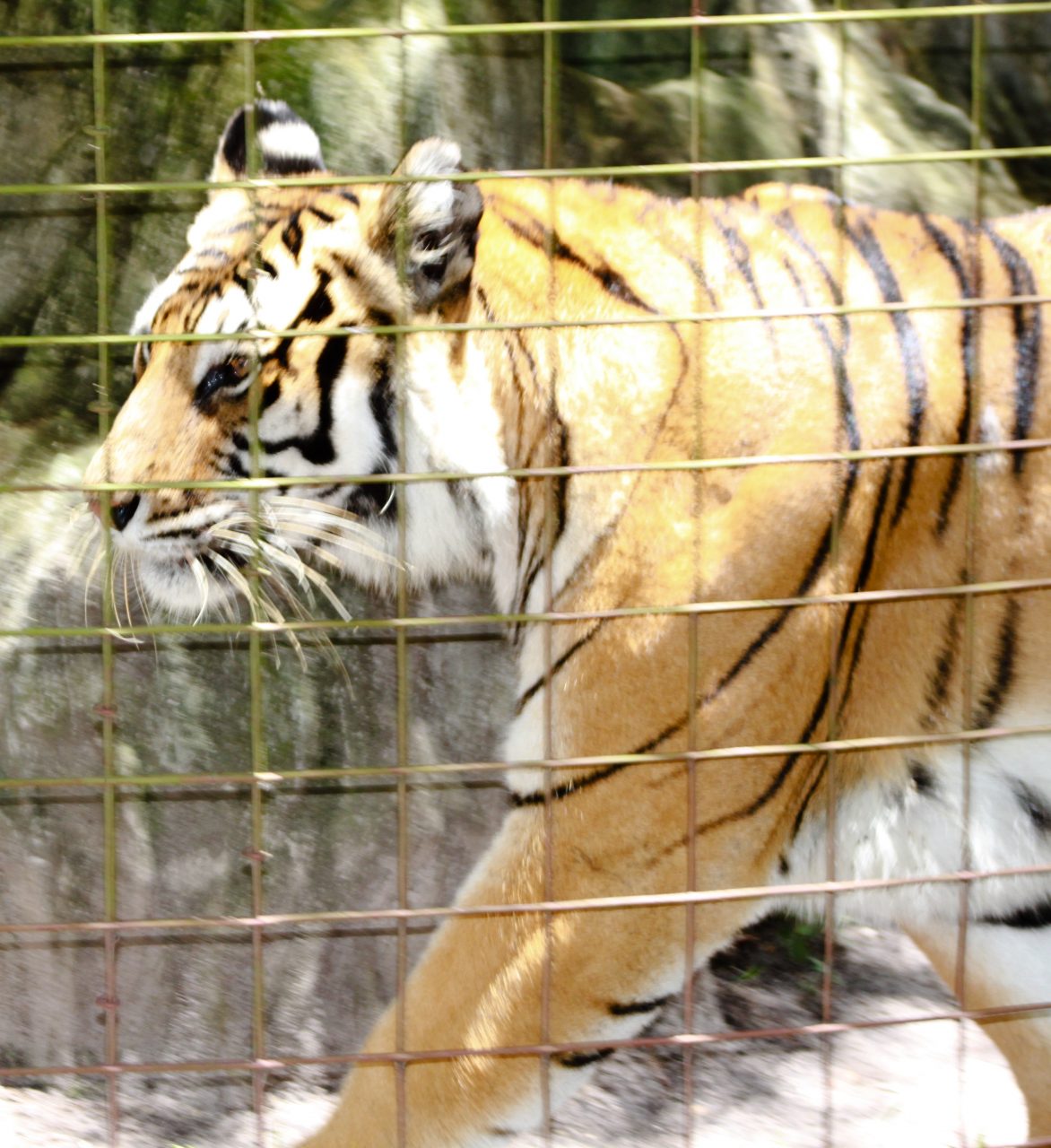 Mac McCarthy – Welded Sculptures By Mac
Mac McCarthy started WeldedSculpturesByMac.com in 1992 and his studio is at 210 21st Terrace SE in Largo, Florida. He designs and welds various customized items – chandeliers, dining room table legs, sculptures, mailboxes, fences, big cat crates, or even a belt buckle.