Metals, including steel, are used in a vast array of applications across industry sectors. One of the ways in which different metals are showcased in high art forms is in the fabrication and manufacturing of motorcycles. Here are three of our favorite metalworking marvels in the industry of motorcycle welding.
The 3 Most Stunning Marvels of Motorcycle Welding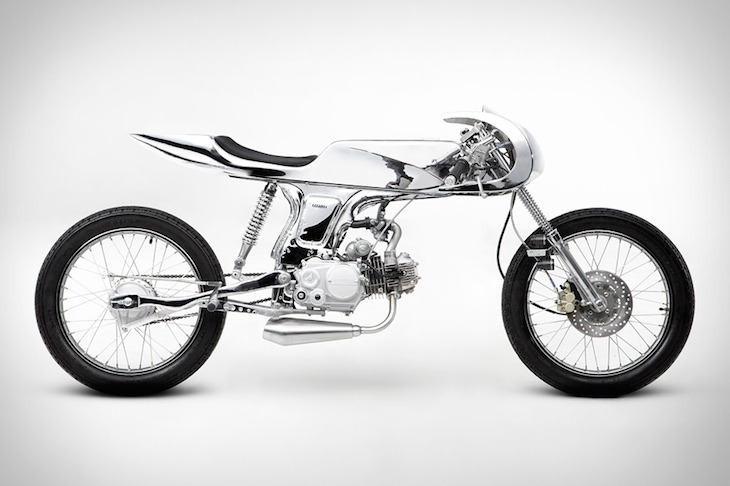 Image: Bandit9
1. Bandit9 Ava
The Bandit9 Ava boasts a handcrafted steel unibody made completely out of polished metal. Based on a 125cc Honda Supersport, this limited edition motorcycle is one gloriously chromed-out and swoon-worthy piece of metalworking art.

Image: Silodrome
2. Magpul Ronin
Named after the 47 Ronin warriors from Japanese legend, this vehicle was engineered by the same company that manufactures a foldable machine gun. The word "Ronin" refers to a feudal Japanese samurai who lost their master because of either death or disgrace. The cast aluminum tail section is supported by a minimalist steel subframe, making for one ride that lives up to its name.

Image: Ridingmode
3. Akrapovic Morsus
The driving idea behind this custom motorcycle is the idea of reflecting the scorpion. The term "morsus" even refers to a sting or a bite. Morsus is a dream-turned-reality built using a combination of titanium, carbon fiber, and stainless steel.
Call Tampa Steel and Supply Today
If you are in need of metal or steel supplies, come to Tampa Steel and Supply. We are the area's leading supplier of top-of-the-line products. Visit our Tampa showroom today to browse our wide selection of quality metal and steel products. Contact us by reaching out online or calling to speak with one of our friendly and knowledgeable team members.
Request a Quote Online
Or Call Tampa Steel & Supply at (813) 241-2801