Today is a perfect time to recycle surplus metal into metal surplus projects or metal surplus creations. With terminology like "Vintage", "Retro", "Recycled", and "Eco-Friendly" showing up everywhere, it is easy to see people want meaningful connections between the past and present.
Mixing metals and woods creates a vintage retro style which is being displayed in restaurants, people's homes and lofts, the workplace and used in artwork, etc. These pieces offer nostalgia that allows a person to walk down memory lane.
What is surplus?
Surplus means an amount of something left over when requirements have been met or an excess of production or supply over demand.
Types of Metal Surplus
Surplus metals such as steel, brass, iron, aluminum, and copper can be reused many times to make many new products and reduce the amount of waste produced, while also preventing the need for additional mining to obtain new metals for manufacturing purposes.
9 DIY Metal Surplus Project Ideas
Surplus metal can be used for a wide variety of purposes around the house and at your business. Here are some ideas for metal surplus projects and metal surplus creations:
1. Furnishings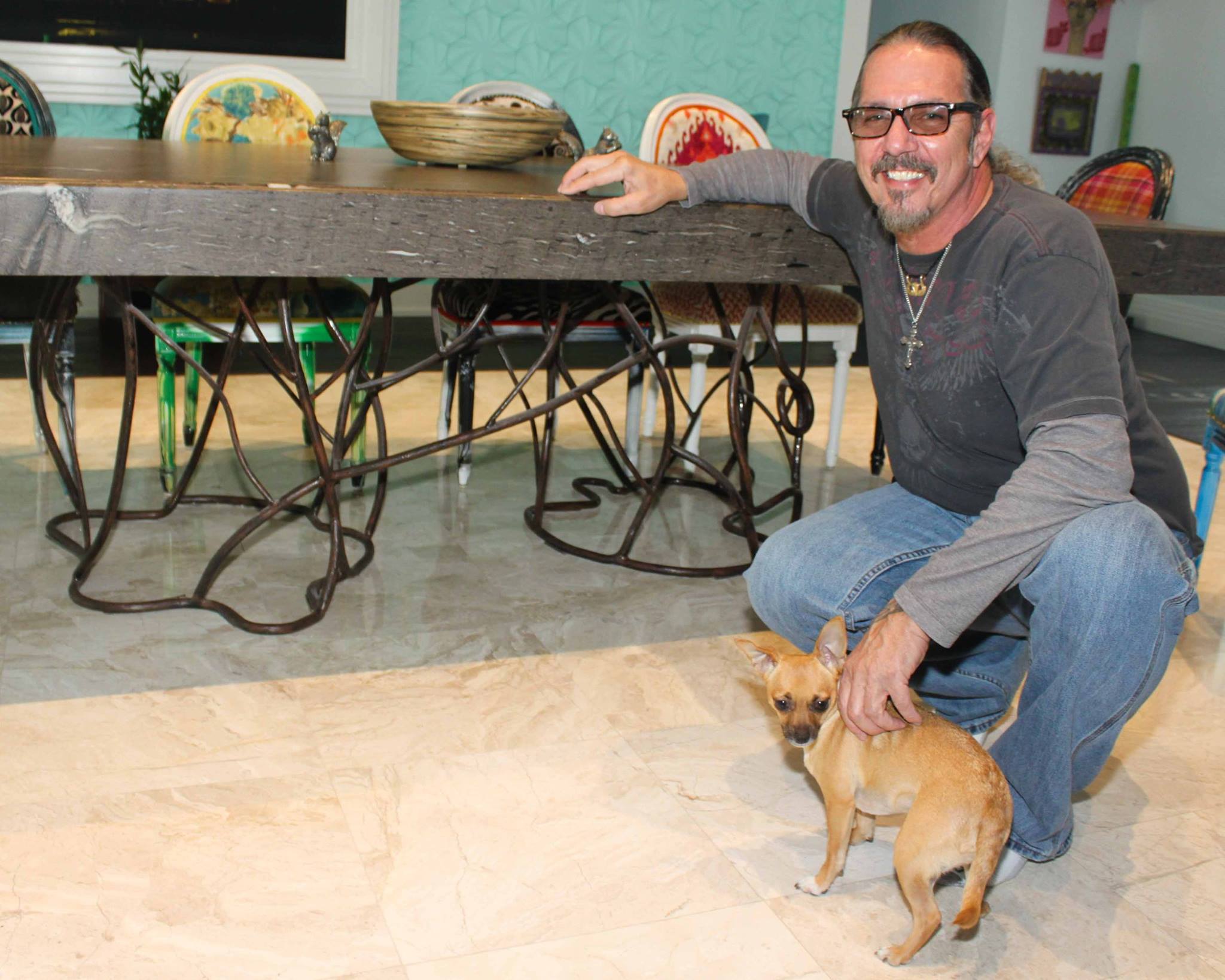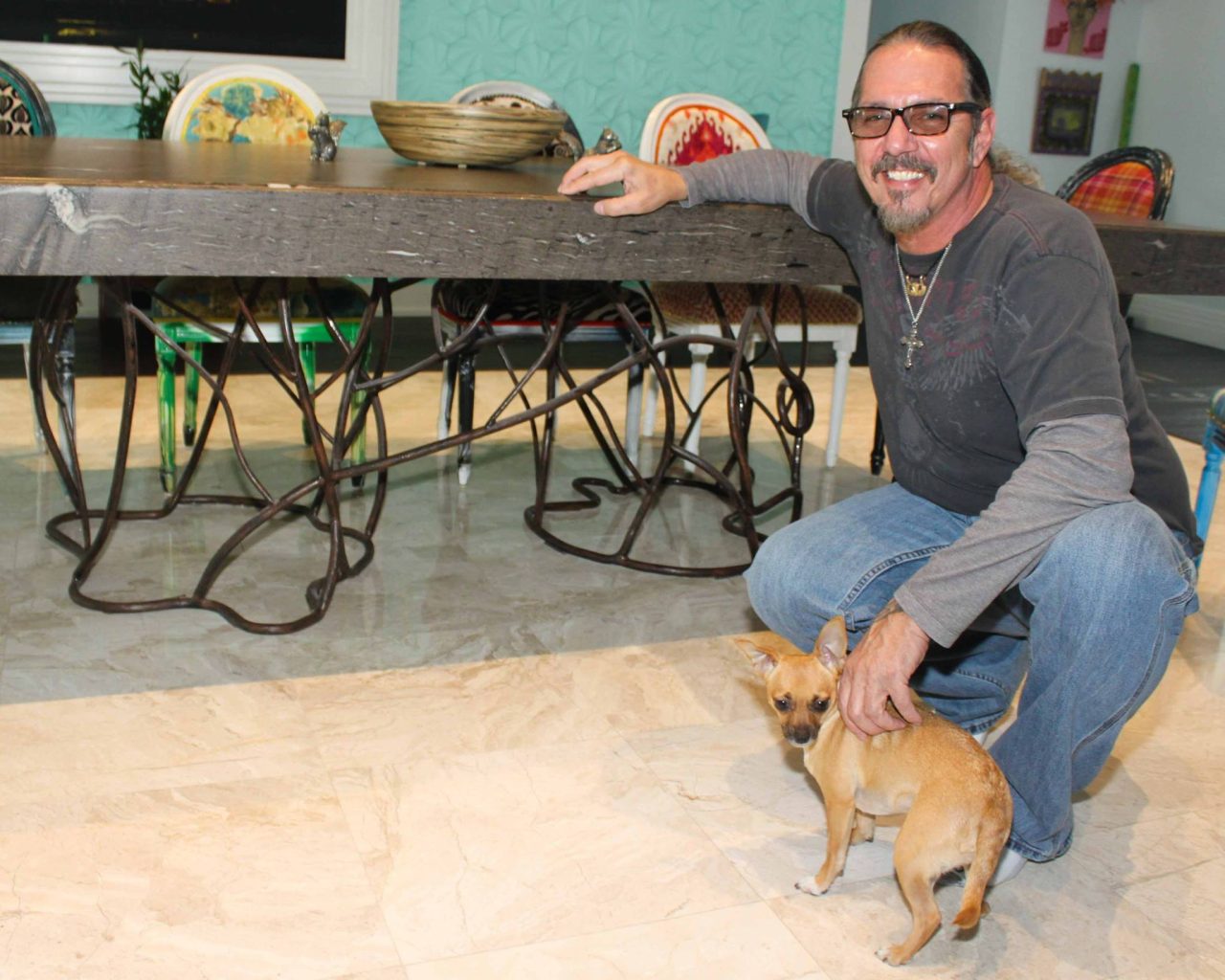 Check out this beautiful metal dining room table fabricated by Mac McCarthy of Welded Sculptures by Mac. Since 1993, Mac has been creating beautiful one-of-a-kind metal sculptures, railings, custom furniture, and mailboxes. Mac has done commissioned work for Jay Leno, Hulk Hogan, and hundreds of home and business owners. Mac uses many different kinds of mediums. He has fabricated custom railings, wine racks, fireplace settings, custom mailboxes, custom belt buckles, etc., with metal surplus.
2. Custom Fabrication – Drum Sculpture
Sawbladehead Designs based out of Florida can do it all. Mr. Sawbladehead, "aka" Shawn Lowery, is a Drummer, Artist, Audio Engineer, and Metal Fabricator. He has worked for many years perfecting his Art and Craft to help 100s of Musicians and Art collectors Worldwide! Sawbladehead Designs fabricates one of a kind, functional metal art sculptures, custom furniture, home furnishings, microphone stands, drums, musical instruments, and more.
Here is a piece that he created out of metal that Mr. Sawbladehead calls "LIFE TREE" drum sculpture.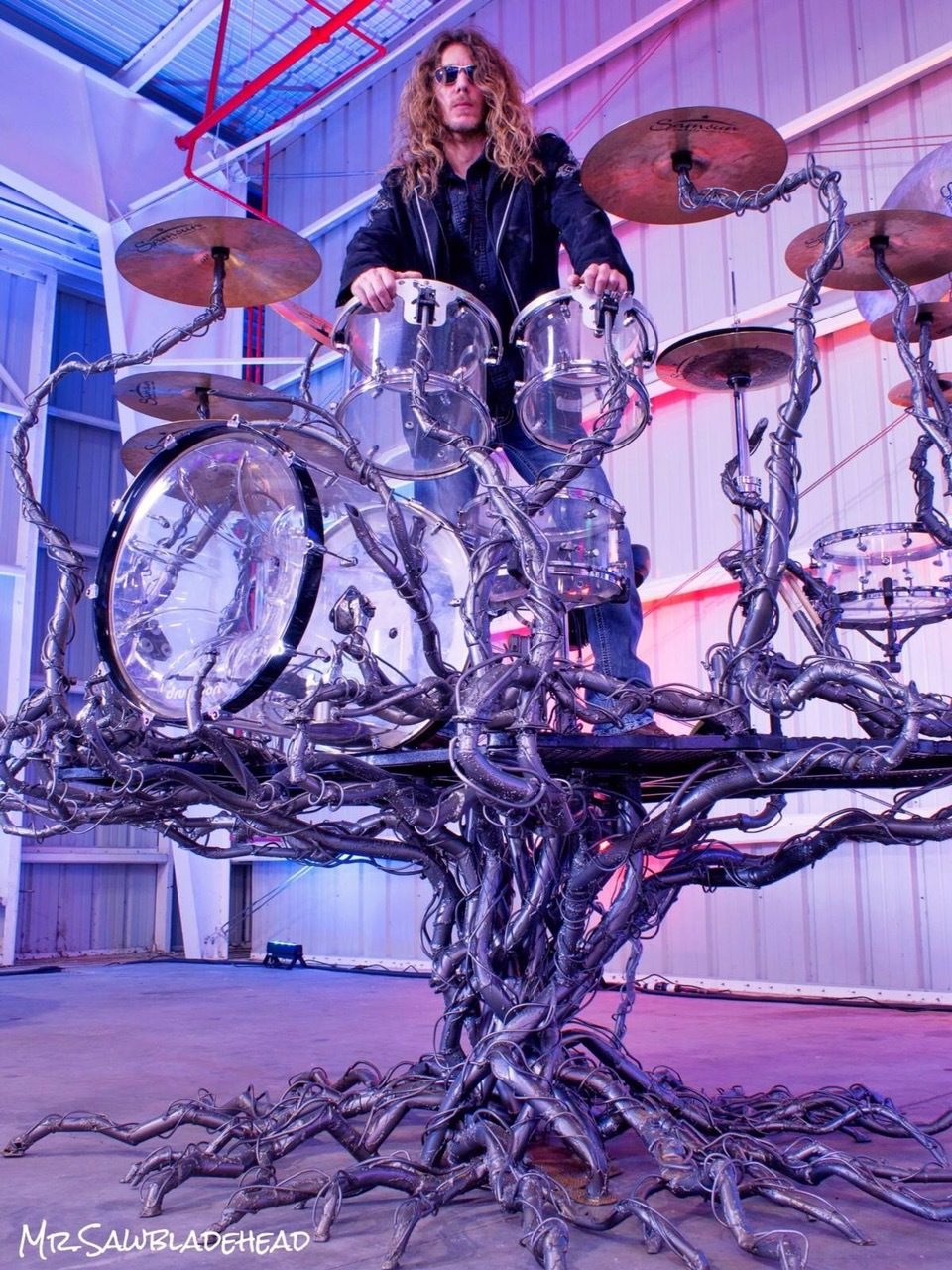 3. Wall Art
Custom wall art is exciting to create with metal surplus to be customized for the homeowner's style. Here's an idea of some fun art that Weavers Custom Corners designed.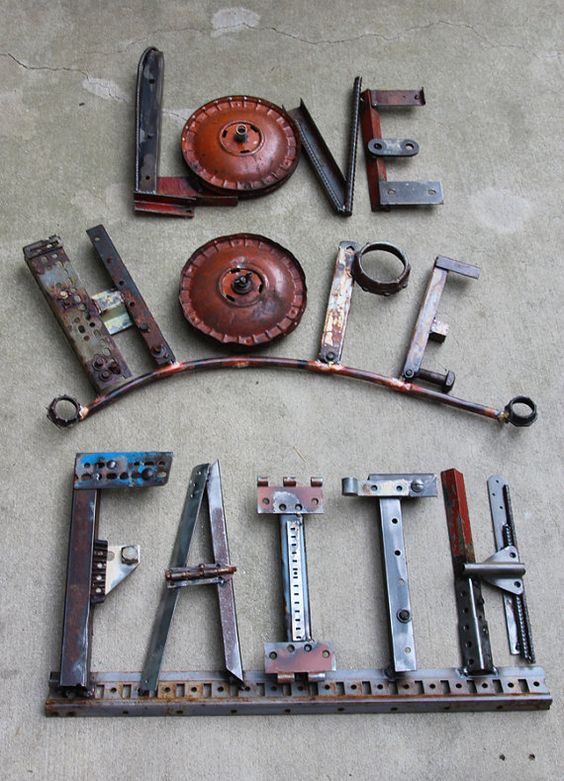 4. Yard Artwork
After a 45-year Commercial and Residential career of laying brick, block, and stucco in the Tampa Bay area, Andy Hamilton founded Twisted Mind Rusty Metal in 2011 in Lutz, Florida. He calls himself a Recycled Metal Artist who specializes in creative yard art. He takes surplus metal, everyday tools, car parts, etc., and creates unique one-of-a-kind green art.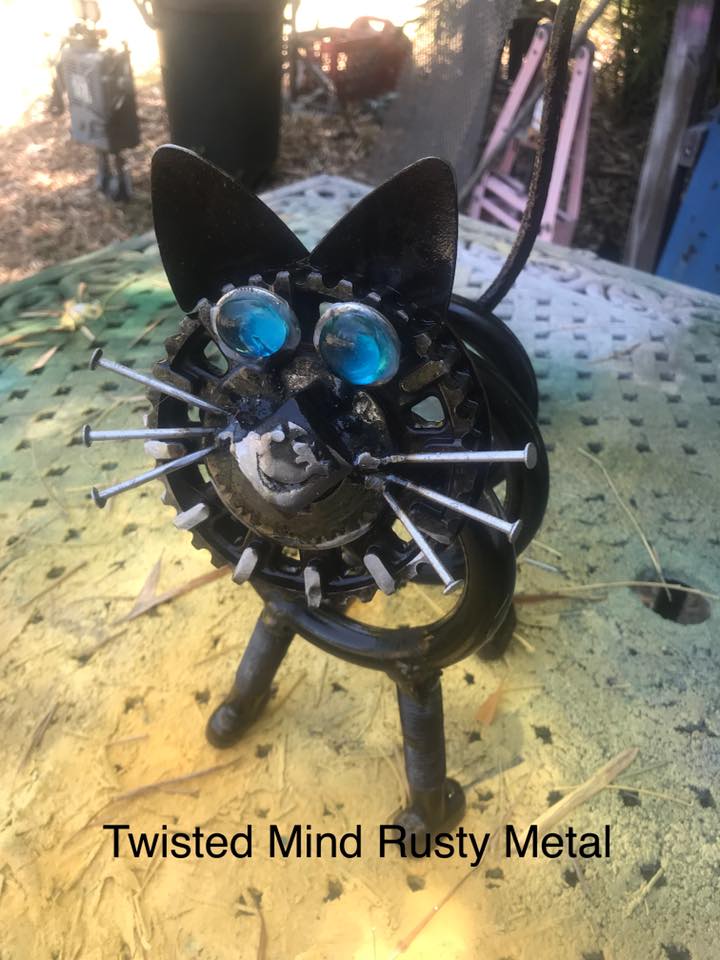 5. DIY Welding Table
This simple table uses a handful of straight metal pieces that are welded together into a frame. Metal slats on top provide spaces for clamping, providing a sturdy space for heavy projects that is still light enough to move. It is fabricated by Welding Web on Pinterest.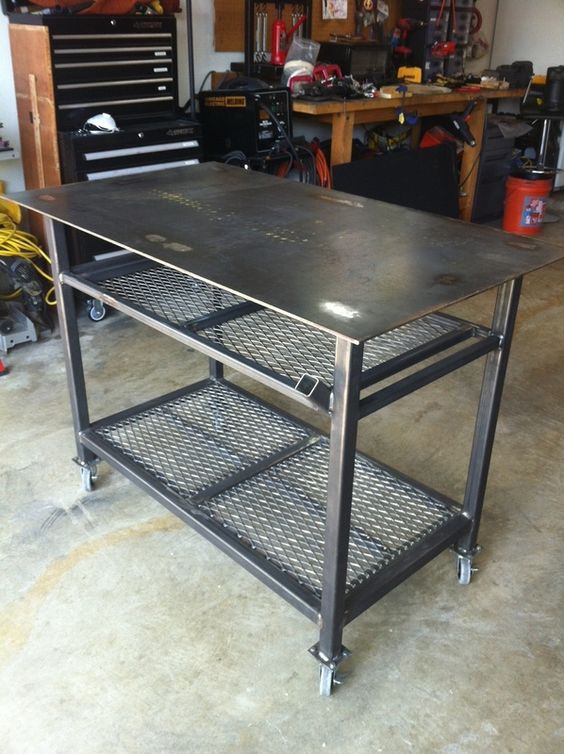 6. Metal Trellis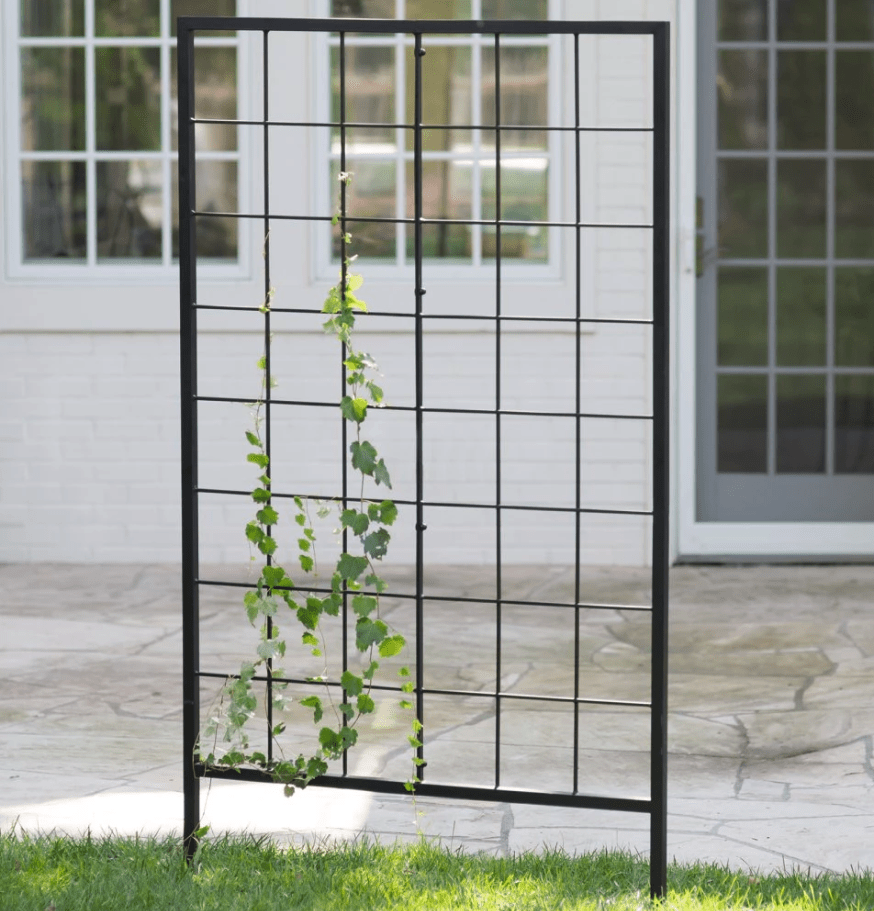 If you have vines growing around your home or you grow climbing vegetables in your garden, then this is the beginner project for you. It features an open-frame design that will support your gardening or landscaping hobby.
7. DIY Clothing Rack
Do you need more closet space? Here is a DIY Clothing rack that is not only functional but aesthetically pleasing and made from surplus metal.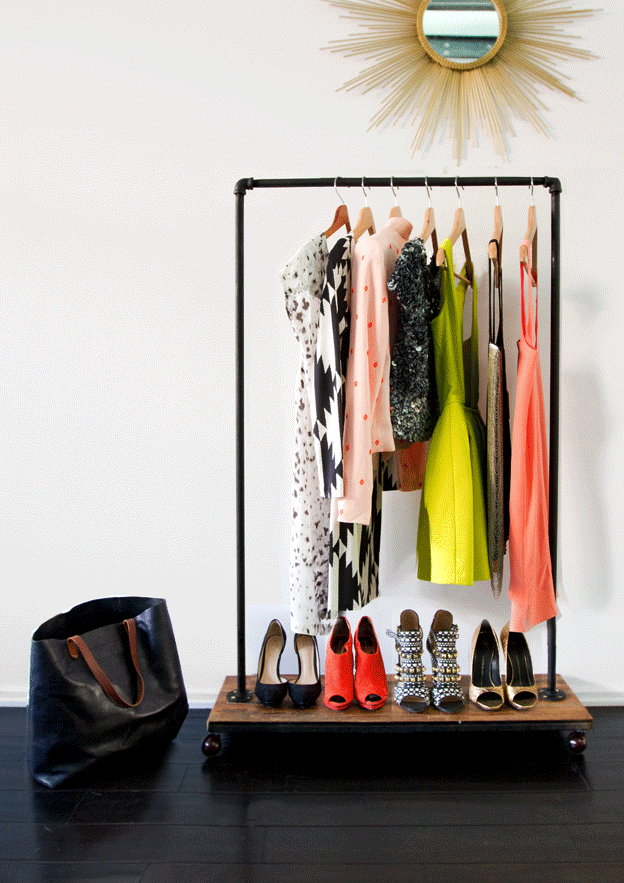 8. Ceiling Artwork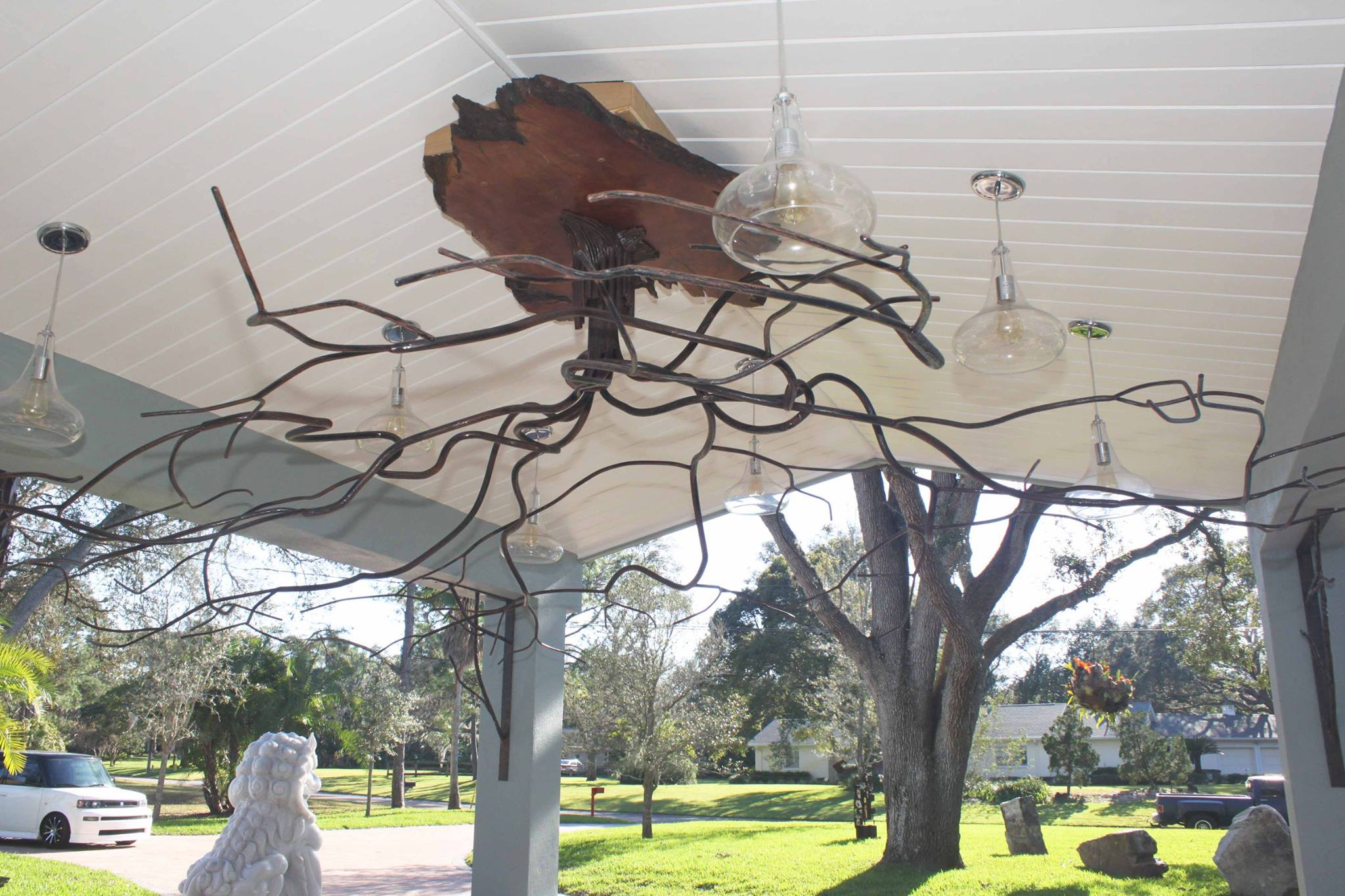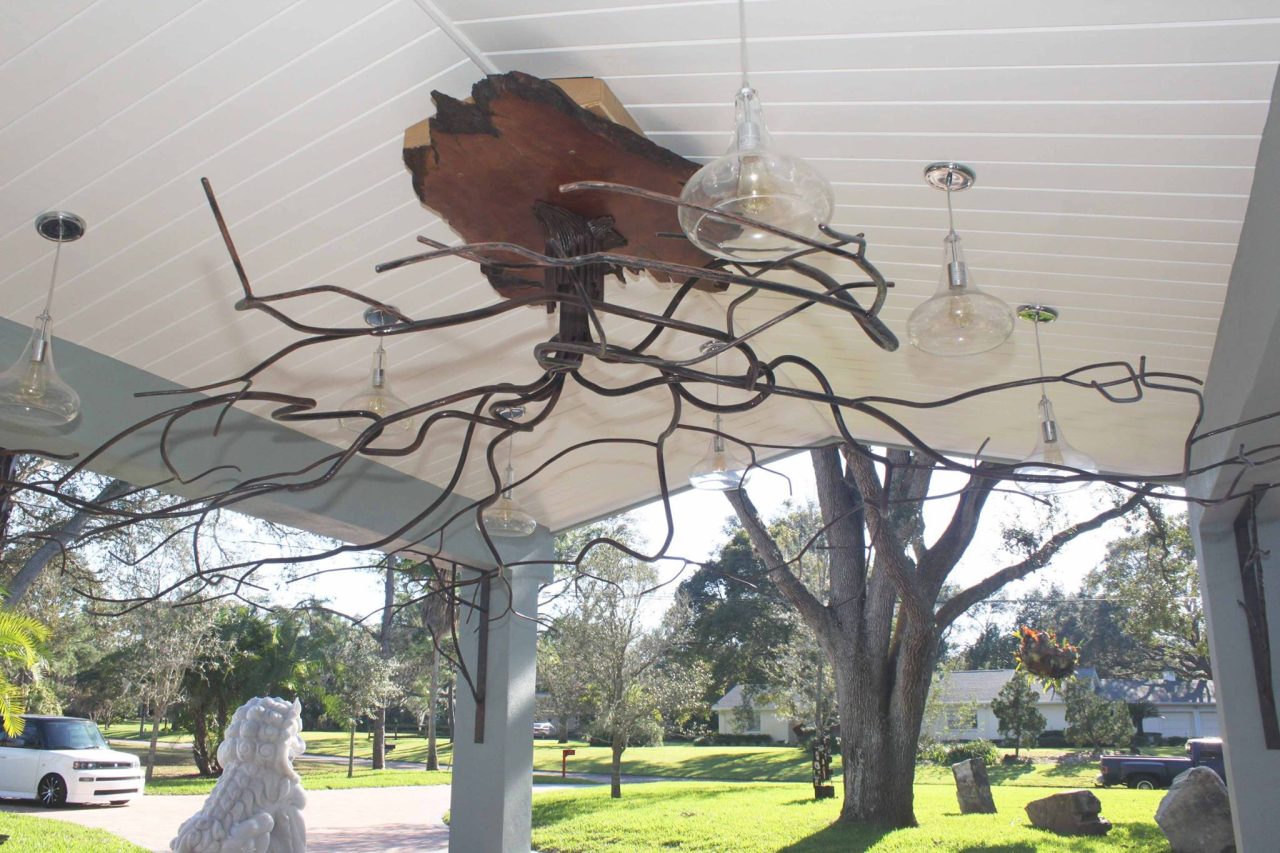 Mac McCarthy of Welded Sculptures by Mac designed and fabricated this creative ceiling hanging outside a residential front door. He used surplus metal. Mac loves to custom weld in aluminum, steel, stainless steel, bronze, etc. We thank Mac for serving in the 82nd Airborne, C Troop of the 17th Air Cavalry from 1978 to 1981!
 9. Lighting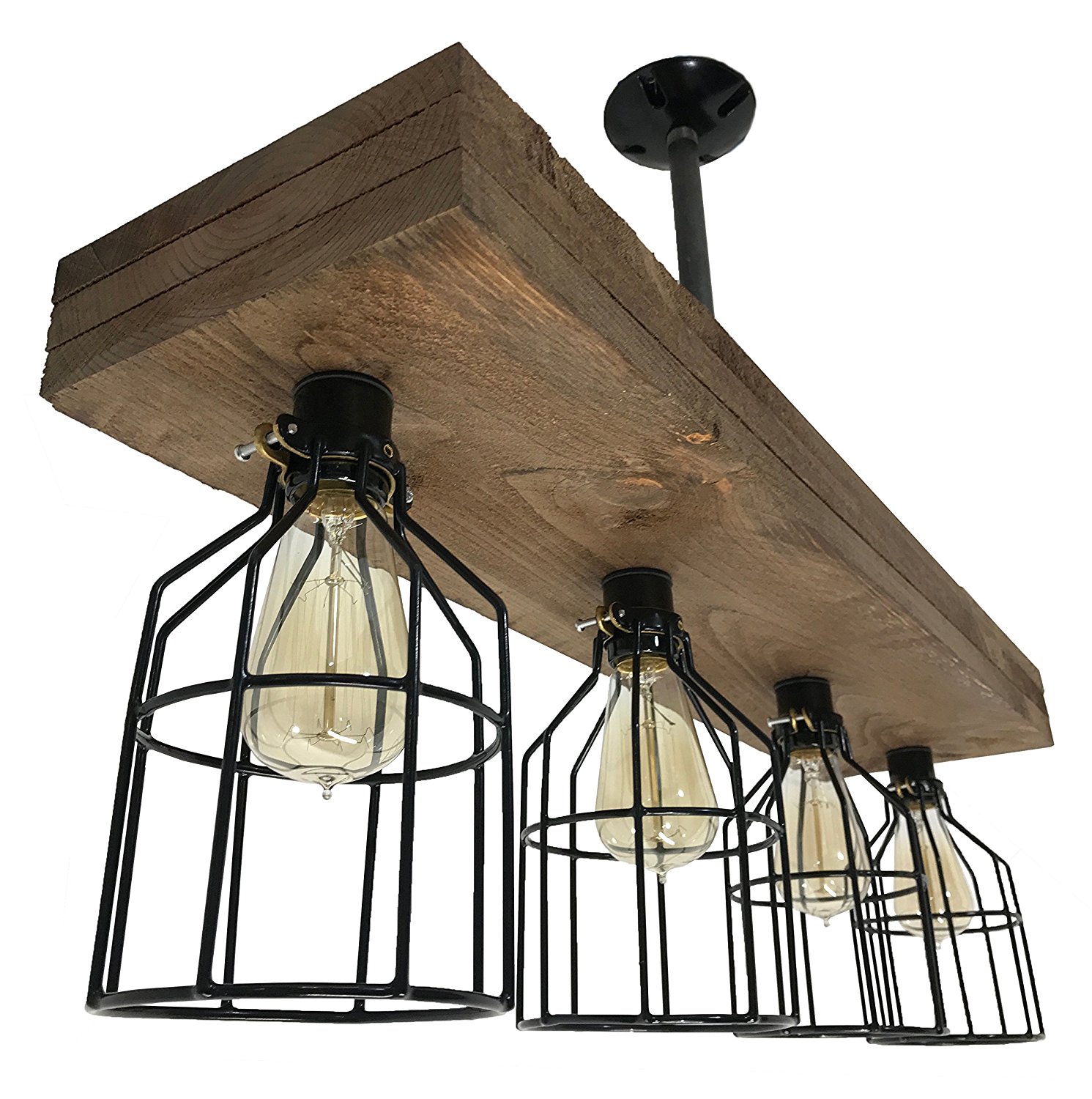 Here is a perfect example of bringing metal and wood to get a vintage look with this Farmhouse Lighting Triple Wood Beam Vintage Decor Chandelier Light. It is great in a Kitchen, Bar, Industrial, Island, Billiard, Foyer, and Edison Bulb. It is handmade by Barrister & Joiner.
There are a ton more ideas to fabricate something for your home or business with metal surplus. Just switch on your creative brain and develop it.
Visit Tampa Steel & Supply for Quality Steel and Aluminum
Are you in need of steel supplies? Look no further than the professionals at Tampa Steel and Supply. We stock an extensive list of steel products for whatever project you need to tackle. We're proud to have served our customers for nearly four decades and are ready to assist you with your steel needs. Have questions? Give us a call today to learn more, or stop by our beautiful Tampa showroom.
Request a Quote Online
Or Call Tampa Steel & Supply at (813) 241-2801