The 1970s were a monumental era for stainless steel, as artists began using stainless steel as a medium in their work. Since then, sculptors from all over the globe have used stainless steel to craft iconic pieces of art.
3 of the Most Famous Stainless Steel Sculptures
Here are just a few of those famous stainless steel sculptures:
1. Balloon Dog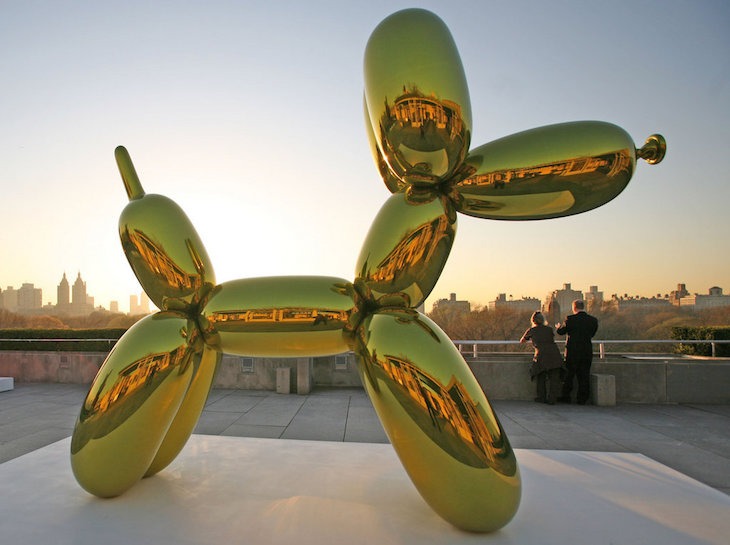 Artist Jeff Koons made a name for himself with his reproductions of everyday objects, but one of the most notable is the Balloon Dog sculpture. Modeled to look like a balloon animal, these sculptures were made of stainless steel with a mirrored finish and displayed in various locations throughout the late '90s. The structures varied but were each brightly colored and at least 10 feet tall. To this day, the Balloon Dog structures are revered as some of the best pop art in history.
2. Cloud Gate
Chicago's Cloud Gate sculpture opened to the public on May 15, 2006, and since then, has become one of the most iconic pieces of artwork in the world. Created by British artist Anish Kapoor, Cloud Gate is a 110-ton elliptical sculpture forged from a seamless series of stainless steel plates. The sculpture was inspired by liquid mercury and is one of the largest stainless steel sculptures of its kind, measuring 33 feet high and 66 feet in length! The sculpture is a popular tourist attraction thanks to its reflective properties that make for a great photo op.
3. Gateway Arch
If you've seen the Gateway Arch in St. Louis, Missouri, then you have witnessed the tallest manmade monument in the United States and the tallest stainless steel structure in the world. Measuring 630 feet in height, the Gateway Arch uses 804 tons of stainless steel, setting a record for the most SS used for one project in history. Architect, Eero Saarinen, and structural engineer, Hannskarl Bandel, designed the sculpture in 1947 but construction did not begin until 1963. The monument took two years and $13 million to complete, meaning the structure would cost roughly $180 million if it were created today.
Want to learn more about how stainless steel is used to create beauty?
Check out our blog: The Many Marvels of Stainless Steel in Architecture
For All of Your Stainless Steel Needs, Visit Tampa Steel & Supply
Whether you're an artist looking for sculpting materials, or are looking to purchase steel products for a construction project, we've got you covered. At Tampa Steel and Supply, we stock an extensive list of high quality products, including various types of steel as well as all of the fabrication supplies you'll need. Browse all of the great products we offer or call us today to learn more about our services.
Request a Quote Online
Or Call Tampa Steel & Supply at (813) 241-2801