The evolution of the baseball bat is an interesting one…While today we see our favorite baseball players swinging beautiful custom-made baseball bats worth a couple hundred dollars, the pros of yesteryear had to make their own baseball bats from wood and good old fashioned trial and error. But what exactly are baseball bats made from today? Check out this brief history and information on baseball bat materials below.  
Wooden Baseball Bats
In the 1850s, baseball was still a relatively young sport and players actually made their bats themselves. This meant that players experimented with a variety of shapes, sizes, and materials, but wood (ash and maple to be specific) was the most popular choice. The infamous Louisville Slugger ultimately changed the world of baseball when it was created in 1884 and by 1923 it was the country's top manufacturer of baseball bats.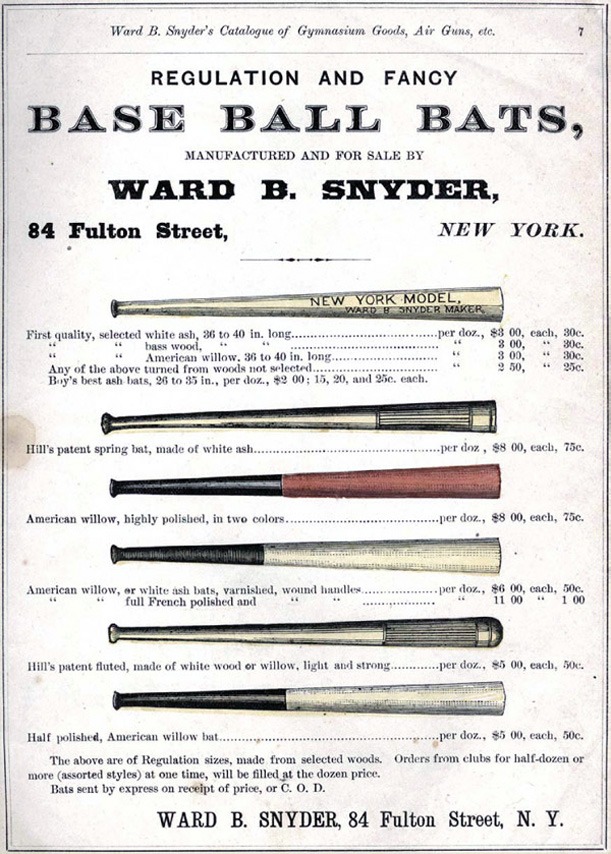 Source: Smithsonian
Regulations
The world of baseball saw an increase in regulations following the incarnation of the Louisville Slugger. Bats could no longer be flat at the end and they were all required to be increased by a quarter of an inch in diameter.
Aluminum
While the wooden baseball bat remained popular throughout most of the 19th century, aluminum bats eventually became the norm. And although the first metal bat was made in 1924, they were not seen in baseball until the 1970s. This skyrocketed the popularity of aluminum bats, with big name brands like Louisville Slugger, Easton, and Worth all introducing titanium bats in the late 1990s.
Tampa Steel and Supply, the One Stop Shop for Welders
Whether you're in need of materials for athletics, construction, art, or any other project, Tampa Steel and Supply has everything you need all under one roof. Call us today to speak with one of our friendly and knowledgeable team members, or visit our showroom to check out our vast selection of quality metals — from steel and steel pipe, to wrought iron, bollards, cable rail, and stainless steel… our steel and metal product inventory is endless!
Request a Quote Online
Or Call Tampa Steel & Supply at (813) 241-2801